Search - JEvent Locations
Search - JEvents
Search - Ignite Gallery
Search - Categories
Search - Contacts
Search - Content
Search - News Feeds
Search - Web Links
plg_search_content_improved
Search - Tags
Events Around the Cluster - Action: Justice: Witness:
We are putting together a list of ways you can help after the recent disasters:
"Around the Cluster" Employment Opportunities: Rental Coordinator Childcare Rental Coordinator Pathways:A Unitarian Universalist Congregation477 West Harwood Road, Hurst, 76054 Pathways is looking for folks interested in coordinating the rental of our church fa...
Please watch (and bookmark) this page for updates on workshops, training opportunities, meetings,
and other special events around the cluster and the region.
Please be sure to check our events calendar as well.
And don't forget our CoffeeHouse & Film Festival pages.

NTUUC Events Calendar
Please click on any event title(s) for details.
January 25 -
January 27, 2019
UBarU Murder Mystery Weekend
Murder Mystery Weekend - Jan 25-27, 2019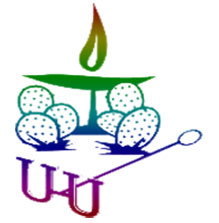 January 26, 2019

12:30pm


Recognition Awards 2019

Please visit the event page for complete details. 2019 AwardsPlease use the form below to purchase or reserve your even...


February 9, 2019

10:00am


Advocacy Training

Preparing us for TXUUJM Advocacy Day, March 20thWe'll have a bus or two going to Austin from the DFW area – invite your ...


February 23, 2019
5:00pm
Appreciation Celebration
Please R.S.V.P. and let us know if you can or cannot join our celebration.
( * = Required Fields )
April 13, 2019
10:00am
NTUUC Board Meeting
Featured Upcoming Events From Around the Cluster